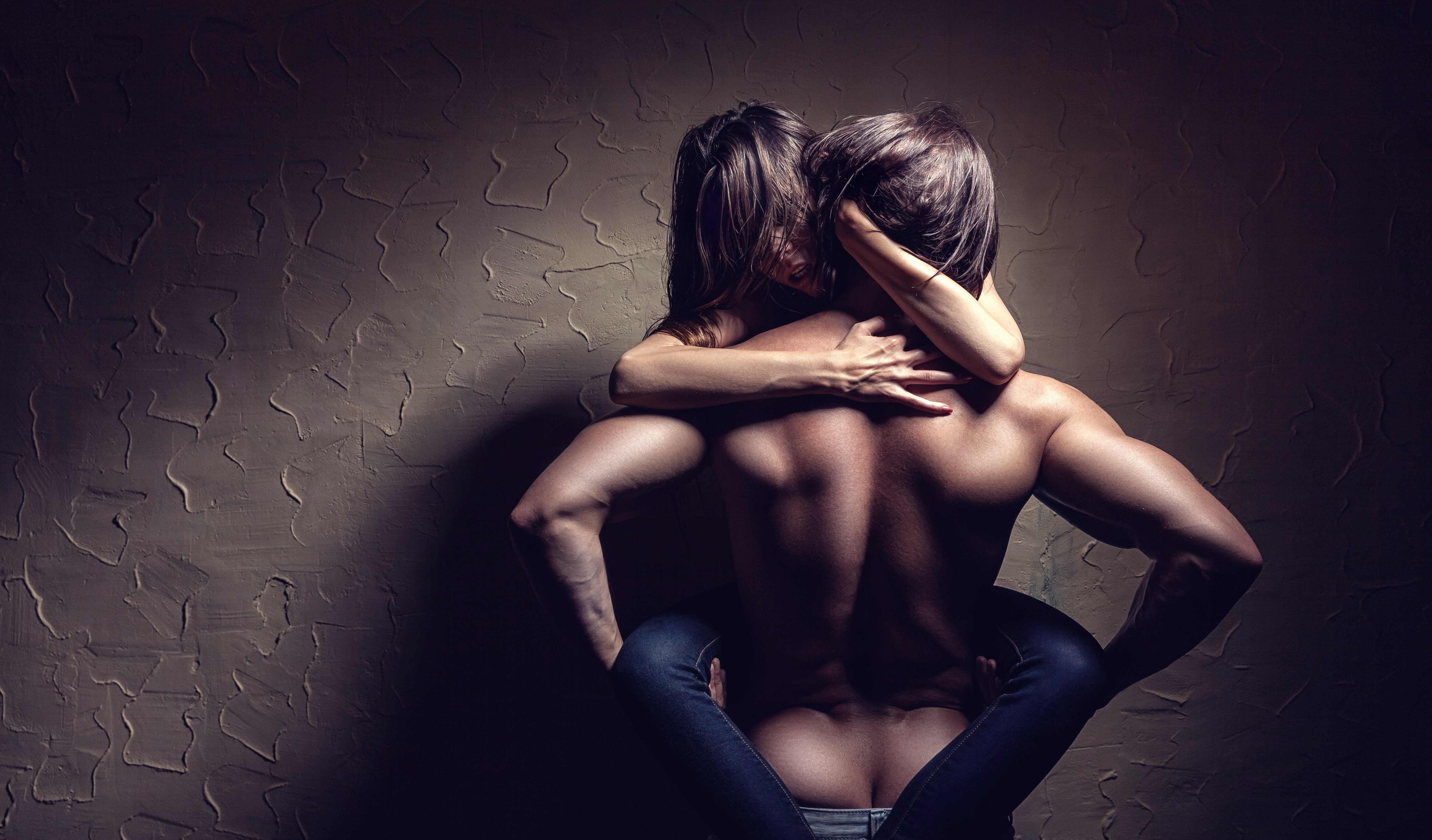 No question about it: Vibrators are pretty amazing for solo sexual play. Using them with a partner, however, is the bee's knees. As such, it doesn't come as a surprise that (on average) about 81% of women and 91% of men who have used a vibrator have done so with a partner. Vibrators are an elegant way to enhancing sex and foreplay which brings a whole new level of excitement and pleasure for both partners. Still, they can be a little clumsy in certain positions. No worries – this is part of the reason they come in a multitude of shapes and sizes.
Missionary (man on top of partner) (strap-on on top of partner)
Couples who enjoy missionary know how versatile and pleasurable missionary can be since you can easily control the deepness and angle of penetration. It is also a great position for allowing a woman to access her clitoris with a small toy. One simple option that is great for beginners is the We-Vibe Tango Mini Bullet Vibrator. The woman simply has to turn it on and rub it against her clit while the man continues to penetrate her. If you're interested in a vibrator with a little more bite, consider the JimmyJane Hello Touch X which not only provides vibrator, but also electro-stimulation. 
Cowgirl (woman or man on top of man or strap-on)
For a woman, being on top can be pretty awesome. While she has control over the level of penetration, it can tire her legs so keeping rhythm after a long day or with a new partner can be challenging. The last thing she wants to worry about while holding herself up is trying to work a vibrator on her clit. Luckily, there are pretty amazing hands-free options. For instance, a fan favorite is the We-Vibe 4 Plus Couples Vibrator (which is worn by the woman) and gives her the freedom to touch her partner's face, chest, shoulders, etc. while she has sex with them. Another great option is the Doc Johnson Tryst which can be worn by the man or woman and works in virtually any position.
Doggy Style (man or partner with strap-on behind other partner)
The great thing about doing it from behind is that a woman has tons of room for accessing her clit. This means the size and/or shape of the toy doesn't really matter and you can truly choose your favorite. There are classics like the Hitachi Magic Wand that are really comfortable to use because of their big handle. You can also choose a more modern take with a similar design, JimmyJane Usual Suspects Iconic Vibrator Collection Wand. If wands aren't your favorite, you can try a more petite toy like the JimmyJane Form 2 Vibrator. Pro tip: if you get tired from holding yourself up with one arm while the other arm is using a toy, try stacking pillows and leaning forward on them. You can also drop down to rest on your elbow on the bed or even lean forward onto the bed board.
Latest posts by Ella Paradis
(see all)