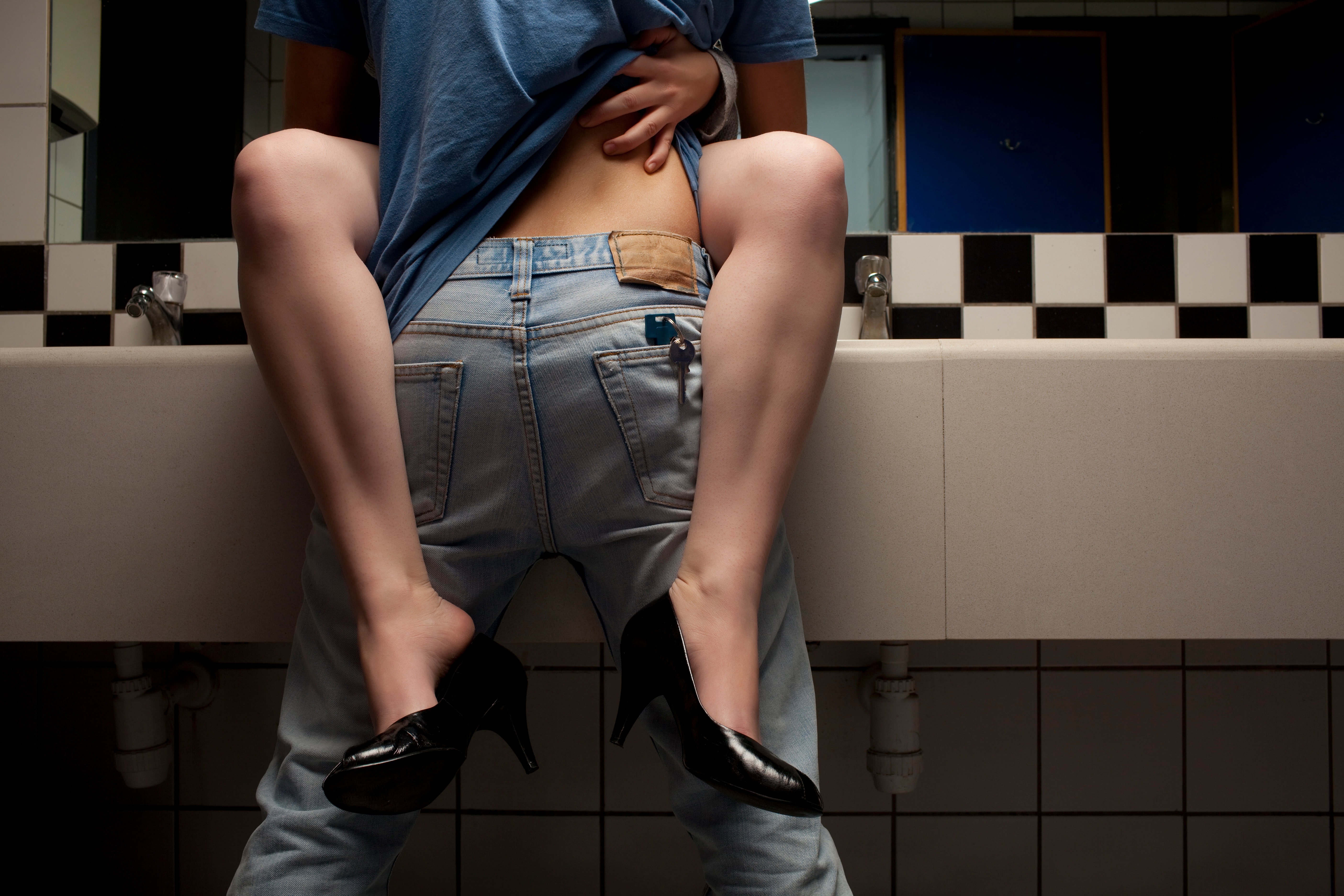 Introducing new things into your intimate life can be nerve-racking —  not only are you confronted with the risk of rejection by your lover, sometimes it just doesn't work out how you planned. If you're interested in introducing "dirty talk" with your partner, the key is to start slow – especially if it is new to one or both of you!
Start with Sounds
Moans and groans are a natural part of sex that most (though not all) people make while being pleasured. Take note of your partner's response when your love-noises go up and down in frequency and loudness. If you notice that he, she, or ze is into it, do it some more!
Tone is Everything: Encouragement and Instruction

Beyond just making "sounds," there are very basic phrases you can say that will come naturally over time and not feel inauthentic or forced. Major key: speak deeply, slowly, and soulfully. For example, if your partner hits your g-spot, you can say: "Yeah, I like that – keep going," "You feel so good," or "I love how wet/hard you are." Or, if you're having oral sex, you can pause for a moment and say "I love how you taste."
Call and Response
Ask your partner questions that they can answer with one or two words. This way, if they are not yet comfortable with dirty talk, they can still participate! For instance, "Do you like when I penetrate you like this?," "Does this feel good?," "Can I spank you?"
Get Vulgar and Descriptive
If you've managed to get this far in talking dirty – you're awesome. The next step is to get a little "vulgar" in your choice of words. This adds an element of danger into the bedroom and is often the key to getting lovers over the edge and into orgasm-land. Once you've practiced some of these, it's easier to have more fluid call-and-response between lovers.
Other Options: Tell a Story or Fantasy, Engage in Bondage-Talk, Roleplay

A last option for lovers is to engage in expressing their fantasies during play and even build one of their own. A great way to start is by talking about the first time you met the other person, had sexual thoughts about them, or kissed them. Elaborate on the way you felt, how sexy they looked, the thoughts you had, or even better — all the naughty things you wanted to do to them! Alternatively, you engage in dirty talk that lends itself to bondage. For instance, whispering things like, "I want to make you scream," or "I want you use you" can drive your partner over the edge.

Latest posts by Ella Paradis
(see all)