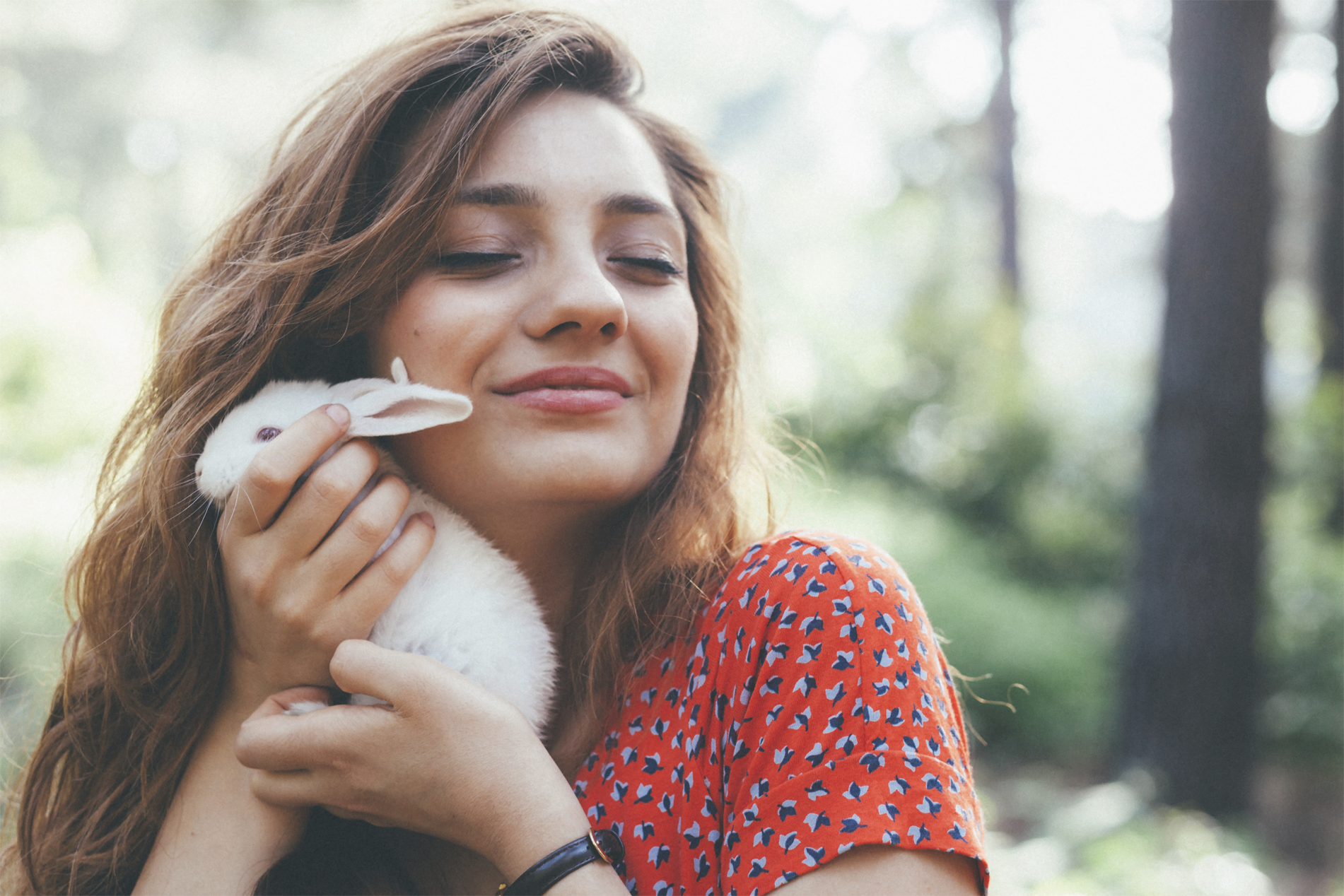 Most women (and men) are pretty familiar with dildos and vibrators, but "rabbit vibrators" are sort of a whole other animal – no pun intended. Rabbit vibrators — or just "rabbits" for short — is a modern-ish love toy that combines popular features of classic toys and incorporates some new ones. 
Just the Ears (for clitoral stimulation)
There are many rabbits that are intended for just clitoral stimulation. In other words, they weren't designed to be inserted into your vagina (though you can if you'd like), but rather to be used on your clitoris above your vaginal opening. Rabbits come in a variety of cute shapes that often look more like the desk toys of a graphic designer than something your keep in your nightstand drawer. Their compact size makes them great for travel, too.
Ears + Insertable
The variation of the rabbit that is truly famous, however, is the "ears plus insertable" variety. This version allows you to penetrate your vagina while the rabbit ears vibrate on your clitoris. The combination of sensations is absolutely breath-taking! All high-end rabbits will come with a multiple settings: various patterns of vibration and/or a single pattern of vibration but with varying levels of speed/intensity. 
How Much Should I Spend? 
That completely depends on your needs. The differences between a $20 vibrator and a $200 vibrator, as you could imagine, are stark. Here are some things to consider… Many brands will advertise that they are 100% waterproof, but there are subtle differences. There are some toys with exposed metal, like small screws, that may catch rust when you leave your toy out to dry after cleaning it. In addition, love toys are also not a highly regulated industry, so some manufacturers may opt for cheaper plastics that are not safe to put in one's body and can release toxic chemicals over time. Some materials even become stained or yellow over time. And well, that's just not very sexy if you plan to use these with a partner.
Other factors to consider is charging capacity and propensity for noise. Most worthwhile toys will come with a rechargeable battery inside, so all you have to do is plug it in so charge (many now come with micro-USB ports or magnetic chargers). The last thing you want to do is halt mid-coitus to steel the AA batteries from the TV remote. As for noise, more expensive rabbit vibrators tend to be much more quiet than less expensive ones, but still as powerful. The loudness of my toy made me feel embarrassed to use it with a partner.
It's Rabbit season – happy hunting!
Latest posts by Ella Paradis
(see all)