So, you've been seeing each other for however long it's been: 3 dates, 3 months, 3 years. Regardless of where you are in your relationship, the first time you sleep with someone new can be super awkward if you're not completely prepared. So, let's say you've decided before this particular date that tonight is going to be the night that you two will finally take this little whatever-we-are-deciding-to-call-it-these-days to the next level. Are you going to be prepared?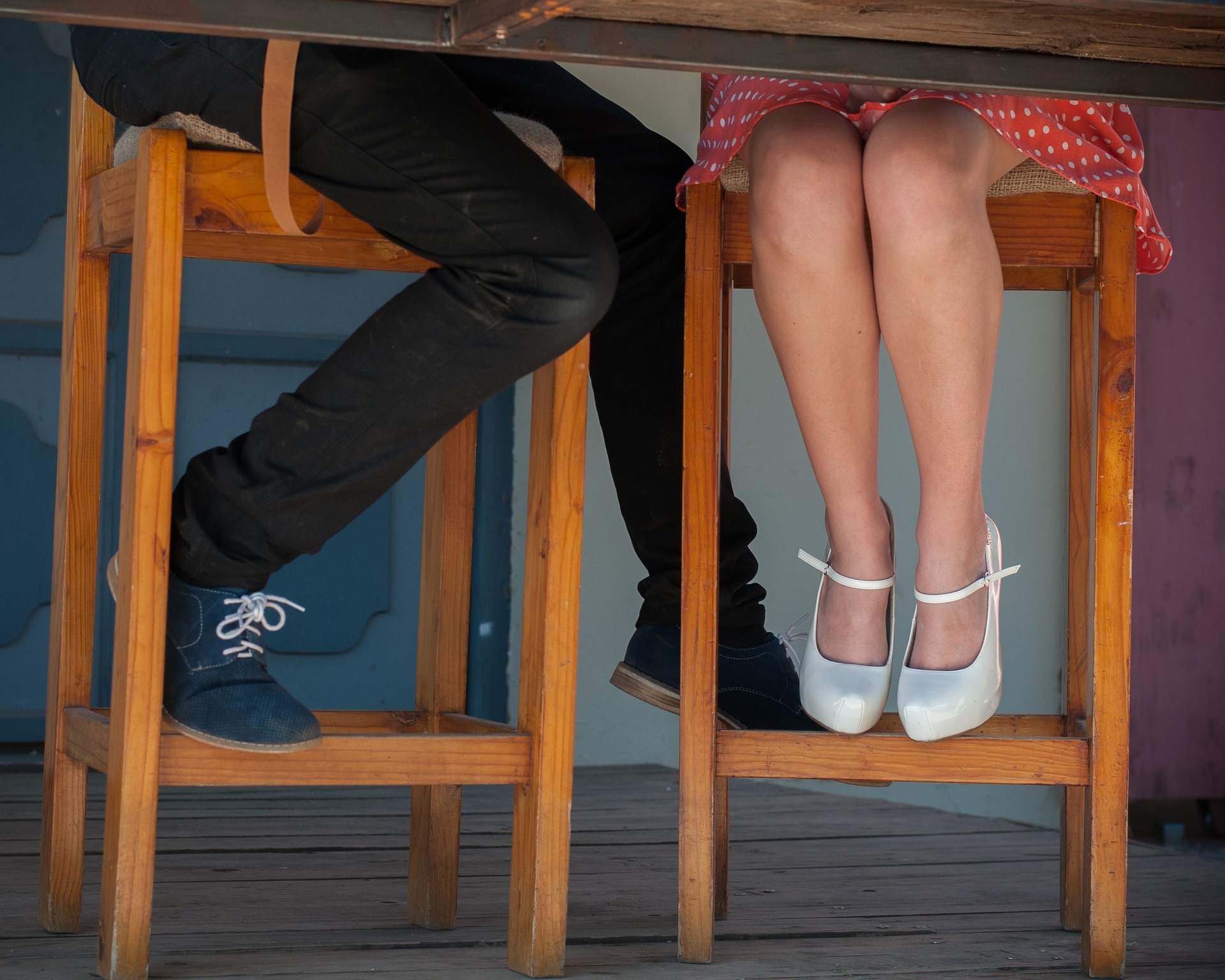 GIRLS:
1. Clean it up down there, girl
Although pubic hair is definitely making a comeback, it is still the general consensus that no matter how much hair you do have down there, it should still be manicured and maintained. I mean, we ask him to do it …so we should too, right? So, get a wax, shave, hire a professional landscaper…whatever you do to keep it in check, do it.
2. Wear the secret weapon
As women, one of our greatest unseen weapons is our luscious, undeniably sweet scent that just draws men in. Learn how to wield this power by adding an aphrodisiac-laced perfume or body mist to your repertoire. Not only will you smell heavenly to him, but his brain will literally release I'm-really-attracted-to-you chemicals. Win-win.
3. Easy access
You definitely don't want to kill the spontaneity of the first time. So, when you start to get into the moment and everyone is heating up, an elaborate outfit with a lot of hooks and belts and gadgets could really kill the vibe. So make sure you've worn something super easy to get in and out of. The ideal outfit? A skirt and crotchless panties underneath. There's no stopping you now!
GUYS:
1. Have the thing we need you to have
Guys, don't show up to this little rendezvous without protection. Even if you know that she is on the pill or ring or patch or WTH, she still wants to protect herself from everything else. So, please don't leave it up to her to suggest that you put a condom on. As women, it makes us feel really awkward. But even more awkward is having to stop what you're doing to go to the store and get one.
2. Clean your sheets…please
Before she comes over, you should always do a once-over and clean up your place. It really turns women off if we walk into a place where we know we're going to be naked, and it smells like mildew and rotten cheese. It doesn't have to be perfect for her (unless she's high maintenance, in which case you better hire a professional to gut that place!), but your sheets should be priority number one. Please clean them so we don't have to think about what happened on them before we got there. It wouldn't hurt to shed a little bit of linen spray on them, too. 
BOTH:
Accept the awkward. The first time you're together, it may be explosions of fireworks and the heavens may open up and sprinkle glittery unicorn fairy dust on your heads. But, then again, it may not. A lot of people experience awkwardness the first time (or couple of times!) they have sex, so it's important to remember to take the pressure off of yourselves. Just relax, enjoy the moment, and laugh at the awkwardness if it happens. Chances are, you're both nervous/excited so there's no reason to be embarrassed. Enjoy the ride! 😉
Latest posts by Ella Paradis
(see all)