Ok, so it's going to be your first night TOGETHER together. You want to make it perfect, right?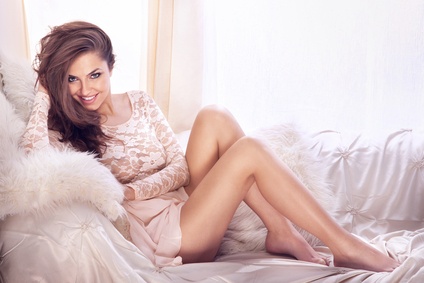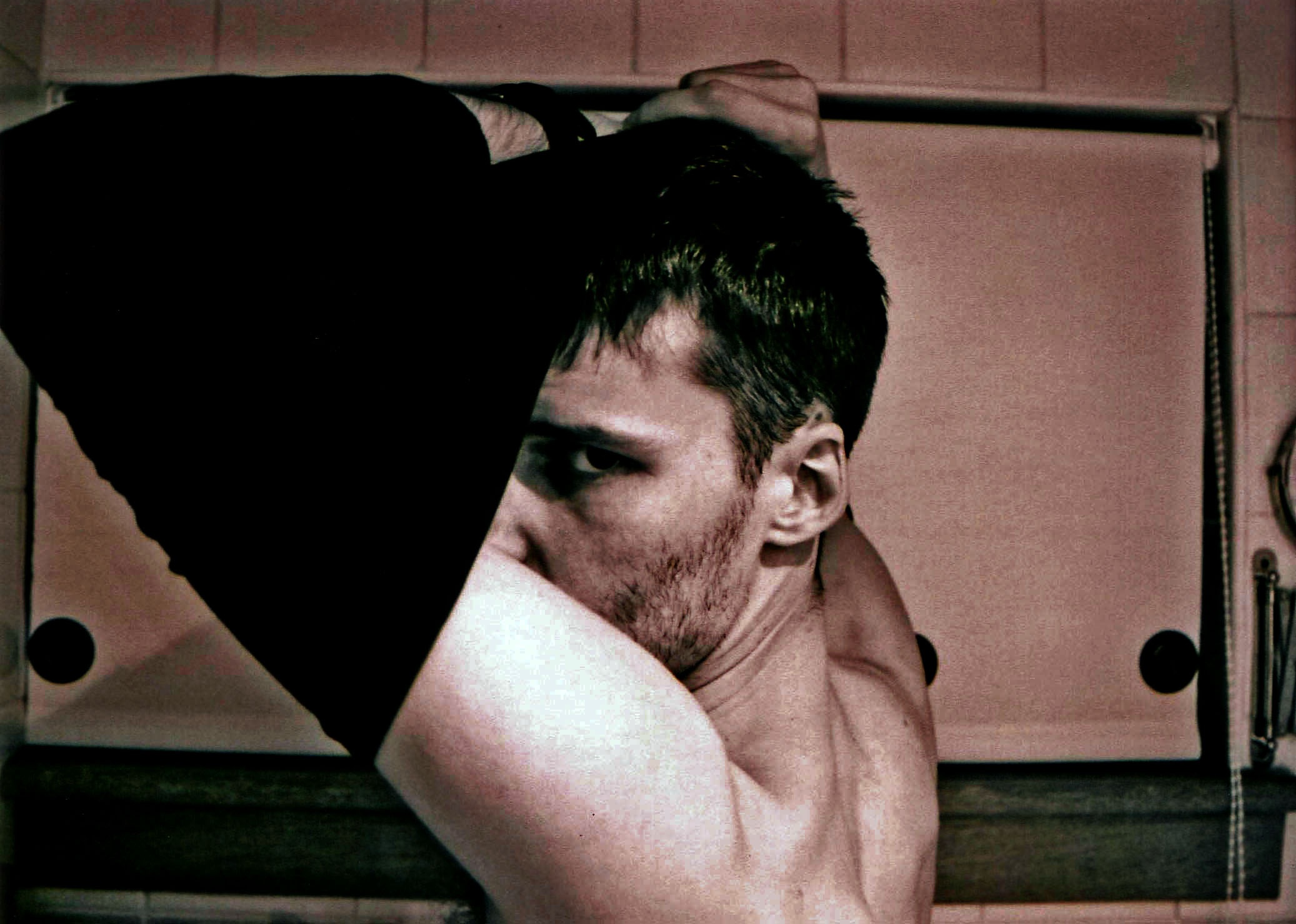 Hollywood's representation of men's fantasies is to blame for making us think that the first time a guy sees us naked, we better be in some decked-out, head-to-toe devil-red satin lingerie set, complete with garters, matching thigh-high stockings, and 6 inch heels. (For real, though…did she REALLY wear that through the entire night? Straight through that meet-your-parents-fancy steak-dinner-and-movie date??)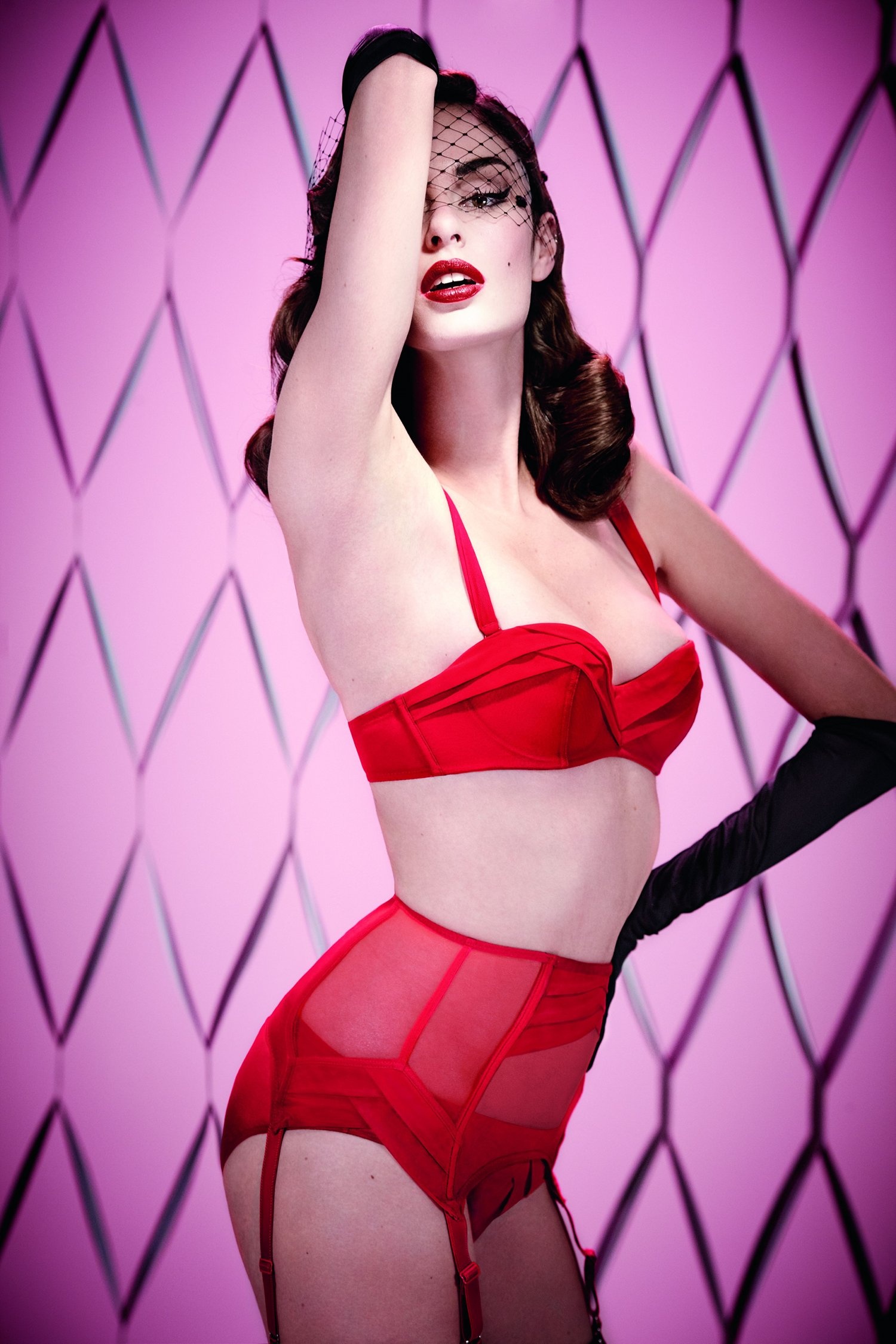 Not so, ladies! I'm not saying your guy wouldn't LOVE to see all that upon first glance at your nakedness, and you can TOTALLY do it if it's what you're in the mood for, but you have to be careful not to set his expectations too high so that he expects this extravagance EVERYTIME now.
So, then, what's the answer? Should you lingerie it out? Or just go casual? We have a better idea…
1. Double Duty
First, the idea of wearing a lacy, boned bustier under my clothes, while I'm trying to sit comfortably at dinner and carry on a conversation about my alma mater, just makes me want to scream. So consider this: instead, try a cute cropped bra top that doubles as a layered piece under your hot date outfit as well as the sexy strappy bra he'll see all alone when things get heated up! Two-in-one with comfort to-boot!
2. Go the extra mile in a small way
Now, you definitely don't want to be boring Betty the first time your guy gets to see the goodies. But you also don't want to blow him away with a full-on get-up, because, chances are, he'll think you're so prepared that you must do this all the time. (Note: guys don't like skanks. Freaks, yes. Skanks, no.) So how do you spice it up just a little without going too far?
Two words: crotchless panties. Now you've got him thinking something along the lines of, "Not only does this girl look good in lace panties, but I don't even have to take them off!" Boom. Consider things spiced up.
3. Baby it's cold outside
Cold weather is an EXCELLENT excuse for wearing your sexiest pair of thigh-high stockings. Then, when the moment strikes, you're already wearing another sexy accessory that adds to your look. And the best part? You have a valid reason to have been wearing them all night. The fact that they look bangin' hot with that lace bra and panty set is merely a coincidental bonus. 😉
4. Last, but not least
You're going to wear some make-up on your date, right? (Unless you're just one of those go-all-natural-because-you-look-so-good-it-doesn't-matter women, in which case, the rest of us hate you, but good for you.) A super easy way to really spice it up for later tonight is to add some deliciously lickable, kissable body shimmer to your sweet spots. You'll shimmer and glow in the candlelight at dinner, but when it's time to get down and dirty, you'll be his super sweet dessert!
My best advice? Go with whatever you're comfortable with! By now, you've probably been on a few dates with this guy, so you should probably know more or less what he will be into – but let's be honest…if it involves you getting naked, I'd say he's going to be on board no matter what.
Latest posts by Ella Paradis
(see all)