Women are (thankfully!) far beyond the old "if you don't have a man, there is something wrong with you" ideology of our grandparents' day. I don't need to tell you that there is nothing wrong with you (and dare I say 'You go girl!') if you are currently status: single.
Whether you are experimenting with getting back into the dating scene or you have sworn off relationships for good, being single can be one of the most liberating and self-enriching life experiences you can have. It gives you a chance to stop and think "What do I want? What do I need? How can I be the happiest version of me?" And since being single in no way means that you are a dried up prune, if you're up for the ride, we've come up with 4 ways that you can spice up the sex life between you and you!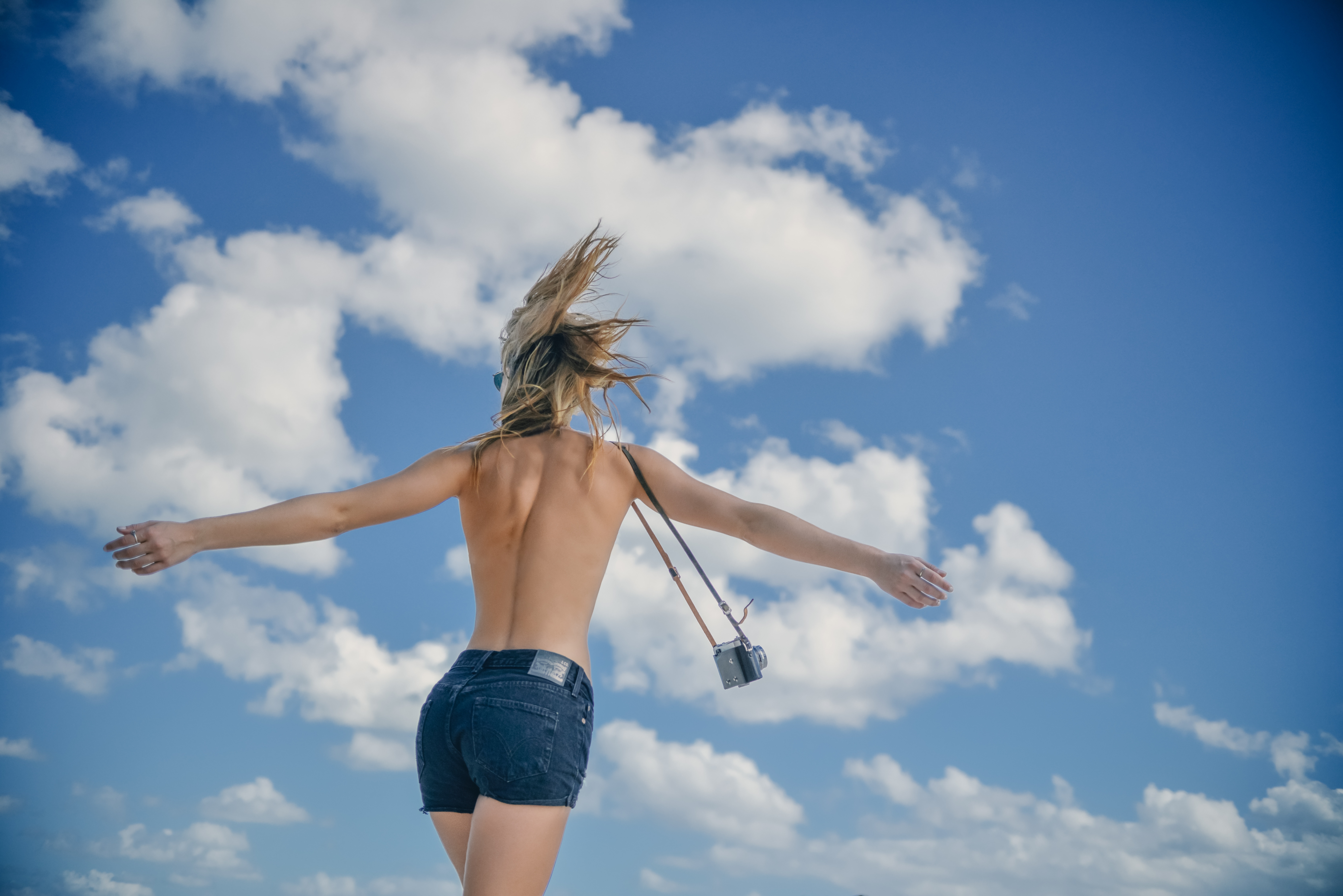 1. No date on Friday night? Take yourself!
When relationships end, you may find yourself a little lost, having spent the last couple months or years catering to the needs of someone else. Now it's your turn. Spend some time getting to know yourself. Go to your favorite restaurant and order your favorite dish. Throw in the double chocolate dessert and an extra glass of wine just 'cause. Get all dressed up. Flirt with the cute waiter when he smiles at you. The goal is to make you feel special, beautiful, desired, and available. Before any relationship is possible, you need to get to know you, and you've been needing to catch up on some quality time with you.
2. It's all about you and yourSELFIE
You know those naughty selfies you used to take and send to your partner when you were feeling kinky? Well, just because there is no partner doesn't mean there's no selfie. Take some of your own. Turn on some Beyoncé girl power tunes and put on your sexiest lingerie. Practice your most sultry dance moves in front of the mirror, do a little strip tease, and snap some super sexy selfies. Your imagination is your best friend, and no one can judge you. You'll be surprised at how naughty you make you feel and the result is that you get to watch yourself in action to see exactly how sexy and desirable you are. Win-win!
3. Your touch is like fire on ice
Normally, in my experience, step 2 leads to step 3: while you are outperforming every stripper in the nation, start touching yourself all over. Feel every inch of your body and get to know its every in and out. Squeeze, massage, rub and do what feels good for you. The best gift you can give yourself is the knowledge of what exactly makes your spine tingle and your toes curl. Believe it or not, this will drastically improve your ability to orgasm when a partner is introduced into the mix, as you will be able to guide your partner to do exactly what it is that makes you moan. And maybe now is the perfect time to bring out that hot new vibrator you bought after your last breakup.
4. And speaking of toys…
While you are figuring out what feels good to you physically, take some time to fantasize about what feels good to you mentally. In other words, build your ultimate fantasy. Whether that includes scented candles, a bubble bath, and Frank Sinatra or it means latex outfits, stilettos, and whips, you get to decide because it's all about you. Act it out, play a role, or simply let your mind wander to a place it may have never been before. Maybe even go shopping for some goodies that will go nicely with this new-found fantasy. That way, you'll be ready to go if and when you decide to act it out!
There is something to glean from this dating hiatus: you may WANT someone else around at some point, but at this point, you don't NEED anyone but you. Enjoy your single days and have some fun! Get to know you and what you crave and what tickles your fancy, so to speak. That way, if you do decide to get back out there and date, you'll know exactly what you're looking for.
Latest posts by Ella Paradis (see all)